Dental Implants Surgery In Fresno
For the most part, the dental implant procedure is a straightforward process and usually follows this pattern:
Candidacy Check | Before we even consider placing teeth implants, we need to make sure the dental implant procedure is right for you. Our Fresno team will carefully evaluate your mouth by doing impressions and x-rays to make sure that everything is in order and that dental implants are your best option.
Placing the teeth implants | Once we've made sure you're a good candidate for the dental implant procedure, we can get to work and start placing teeth implants. We utilize the latest technology, including a CT scanner and surgical guide to pre-plan every procedure for exceptional accuracy and efficiency. Each tooth implant will be carefully placed by our skilled team. Other practices often need to send their patients to an outside specialist. At our practice, we can perform every step of the dental implant procedure right here in our Fresno dentist office.
A time for healing | After the dental implants surgery, we give your jawbone and mouth some time to heal. This allows us to make sure that your mouth is healed and ready for your dental device to be placed.
Device placement | Once the healing process is complete, we can focus on placing your new dental device. This dental device can come in a number of forms, whether it is a single tooth replacement or multiple tooth replacement.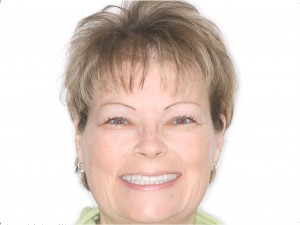 The Dental Implant Procedure Options
During the dental implant procedure, we want to be sure that you are comfortable. For this reason, we offer a number of dental sedation options that can be used during the dental implant procedure, including:
Laughing Gas | Laughing gas helps provide a great sense of calm that helps you feel relaxed throughout the dental implant procedure. This excellent sedation option remains the most popular across the board!
Conscious sedation | If you'd like a deeper sense of relaxation for your teeth implants procedure, conscious sedation could be your ticket. This form of sedation is administered in the form of an oral sedative pill and will require you to be picked up from your visit as it can take a little time to wear off.
Dr. Mirelez told me exactly what to expect during the procedure. Implant dentistry sounds worse than it is. Just take one step at a time. It's worth it! Dr. Mirelez was very gentle, concerned and very capable.

Kittie Kanzler, Retired, Fresno
At Mirelez Wellness Dental, we are proud to be able to offer teeth implants to you and your family, and we love to see what teeth implants can do to help flagging smiles get back on track. Have more questions for us about the dental implant procedure? Contact our team today if you are in the Fresno area, including Clovis and Madera!