Your Options In Fresno For Missing Teeth
There are three different types of missing teeth replacements that our Fresno team can offer at Mirelez Wellness Dental near Clovis and Madera.
Single Teeth | We can replace a single tooth permanently and safely thanks to dental implant technology. Using a single dental implant, our team can replace a missing tooth by combining the dental implant with a dental crown. This effectively creates a "new" tooth and provides a permanent tooth replacement solution. We offer both mini dental implants and regular dental implant options.
Multiple Teeth | If you are missing several teeth, we can use dental implants to permanently replace them by utilizing a permanent form of dental bridge technology. Instead of using dental crowns and other teeth to support the dental bridge, our team can place dental implants and fix the dental bridge securely and permanently. This helps relieve pressure on existing teeth, provides outstanding tooth replacement, and helps support your jawbone.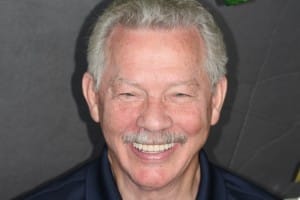 Full Arch |
 In the past, the only option to replace several missing teeth was to get dentures. Traditional dentures have some disadvantages and, for many, can prove problematic because of slipping, clicking, and general discomfort.
Utilizing dental implant technology, we can provide permanent tooth replacement for those missing most or all of their teeth using implant-supported denture systems. These systems do not have the disadvantages of traditional dentures. Instead, these implant dentures can be offered in the form of partial or full dentures and are securely fastened to dental implants for a long-lasting, high-quality tooth replacement solution. We offer both standard implant- supported dentures as well as Teeth-In-A-Day, which can help you get your smile back in 24 hours!
I had a nice smile and then had a traumatic accident that messed up my smile. I chose to get implants and veneers to fix it and I love them. I would recommend Dr. Mirelez and if you are not sure you can have a look at my smile. My teeth look great and I think my smile is awesome! Dr. Mirelez's implant dentistry got rid of my gap and helped me feel better about myself.

Lionel Zozaya, Construction worker, Fowler
If you are suffering from missing teeth, we can help with dental implant tooth replacement solutions. Putting a smile on your face and helping it stay there is what we do. Have more questions for us at Mirelez Wellness Dental? Get in touch with us today if you are in the Fresno area, including Clovis and Madera!