Same Day Dentures And In Fresno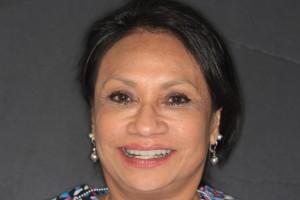 Fresno dentist Dr. Mirelez
is the co-developer of this amazing system that allows his patients to walk in with bad teeth or no teeth and just hours later, walk out with the most beautiful smile imaginable. It's called "GuidedSMILE" or
Same Day Dentures
and it's a medical device that allows the following benefits to patients:
Benefits of Teeth in a Day
Natural and beautiful teeth that provide a radiant smile
Teeth made from a solid block of strong material, so no more staining or broken teeth
Virtual surgery planning on the computer prior to actual surgery to minimize risk
Precise implant placement to minimize complications

Safe surgery without the worries of doing it the old fashion way
Shortens surgery by almost half the time which minimizes swelling and discomfort
Provides a confident bite that allows for eating all the best and healthy foods
Since Dr. Mirelez is the co-developer of GuidedSMILE there is no other clinician in the world that understands and has more experience with it. Come see why other patients choose Dr. Mirelez for their dental implant needs.
GuidedSMILE is the best medical device in the dental industry that allows Dr. Mirelez's patients to get a full set of new teeth the same day! And he is proud to offer this unique service and experience here in Fresno, CA. Give us a call today for a complimentary GuidedSMILE consulation if you are in the Fresno area, including Clovis and Madera.
Before I got my implants, I couldn't chew certain foods like nuts and it was very painful..
Now, with my implant teeth, I am one happy smiling person and feeling good about myself. When asked, "Are you glad you had implants done?" I say, "YES, YES!" Their just different because they allow me to be secure about eating anything

Emma Tyler, Retired, Fresno