iSMILE IMPLANT CENTER IN FRESNO
No one ever wants to lose teeth and allow missing teeth to mar their beautiful smile. Until recently, there were just a few options to help those with missing teeth – dentures and bridges in particular – but none of them provided a permanent, long-term solution.
We'll show you how to achieve the feel & look you've always dreamed about. You'll see how to make the most of a valuable asset—your smile—while ensuring your teeth are healthy, feel good, and last a long time.
Free
Dental Implant Consultation
*30 minute oral screening appointment*
Welcome Video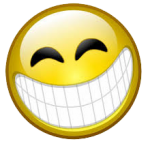 At Mirelez Wellness Dental in Fresno, we offer this unique and powerful mouth transformation technology so that we can help our patients struggling with missing teeth to find their smile again. We strive to always stay on top of the latest available dental technology so that our patients can benefit each and every visit from effective treatments as well as the skill and experience our team has to offer.
You'll see that my team and I are committed to bringing you impeccable service and using a gentle touch. We've even developed a technique for getting you numb that's so good, you'll hear our clients say, "I didn't feel a thing". Some even laugh during it! (That sounds unbelievable but it's true.)
Three things top our agenda for each and every client:
A pleasant, enjoyable & fun experience
A promise to "Pursue Oral Health Excellence"
Personalized and comfortable care without judgement
Our clientele includes CEOs, top executives, small-business owners, successful sales people, entrepreneurs, entertainers, models, grandmothers and regular everyday folks—people who want the best dentistry has to offer. You could be one of them if you want teeth that look good, feel good, and last a lifetime.
Our Fresno team loves to see the impact that dental implants can make in the lives of our patients, and are ready to help you and your loved ones to replace missing teeth and have the smiles of your desires. Have some questions for us about dental implants, implant supported dentures, or any of the other services we have mentioned on our site? Contact our team today if you are in the Fresno area, including Clovis and Madera!
Now, using dental implant technology our team can help you replace missing teeth and transform your smile – permanently! This revolutionary dental treatment can be utilized in a number of different ways, including:
Single Tooth Replacement
If you have lost a single tooth, using dental implants our team can permanently replace these missing teeth safely and effectively.
Multiple Teeth Replacement
Using a series of dental implants, or in some cases one implant for multiple missing teeth, our team has the skill necessary to replace a number of missing teeth all at once with this effective and long-lasting dental treatment.
Implant Supported Dentures
If you have lost most or all of your teeth, a permanent replacement solution is within your grasp. Using dental implants combined with implant supported dentures technology our team can replace teeth and help you get your smile back.
Implant Cost
Dr. Mirelez performs all state of the art treatment from start to finish- no need to go to multiple doctors offices and get charges from each of them. All treatment plans are customized for every patient, so fees will vary based on various patient related factors.
For more information about all of our dental services, not just dental implants, please visit our
main Fresno dentist website today
!
Contact Us
Mirelez Wellness Dental
Jose Arthur Mirelez, Jr., DDS, FICOI, FAGD
5492 N Palm Ave Ste B Fresno, CA 93704
Call: 559-892-0015
Search
Why should you choose us?
Full implant treatment performed in one location, including diagnosis, surgery, and prosthetics.
In-Office dental lab for quick & excellent results
CT Scanner and Surgical Guides used to determine ideal location of implants
GuidedSMILE Teeth in one Day
Sedation available as needed
Superb Care & Service
Payment options available
State of the art technology
Guaranteed workmanship